Nissan Frontier Gas Mileage (MPG)
Unlike other fuel economy surveys, TrueDelta's Real-World Gas Mileage Survey includes questions about how and where a car was driven. So you can get an idea of the Nissan Frontier's real-world MPG based on how and where you drive a car.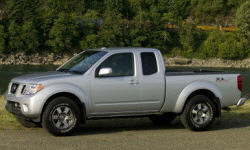 Reported MPG
There were no results for your query. We returned results for all body styles instead.
The graph does not display if there are fewer than five results.