Dodge Durango Reliability
You won't find Dodge Durango reliability information like this anywhere else. Actual repair frequencies, not just vague dots. So you can tell how much the Dodge Durango truly differs from competing car models in reliability.
These stats are promptly updated four times a year, to much more closely track Dodge Durango reliability as the cars age. Others tell you how reliable the Dodge Durango was a year ago, when the cars were a year younger and had 12,000 fewer miles on them. Only TrueDelta tells you how reliable the Dodge Durango has been recently.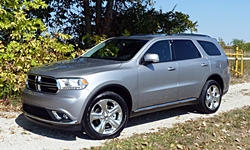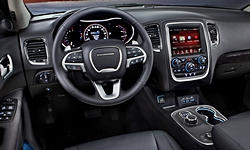 See reliability results for all
SUVs
.
See only powertrain and chassis results
What People Are Saying about Reliability and the Dodge Durango
blog comments powered by Disqus
What Our Members Are Saying about the Reliability and Durability of the Dodge Durango
Dodge Durango Reliability and Durability: Pros
Year
Body/Powertrain
Comment
2006
4dr SUV 335-horsepower 5.7L V8
5-speed automatic AWD w/low range
Does not require much in the way of maintenence.
2004
4dr SUV 330-horsepower 5.7L V8
5-speed automatic AWD w/low range
with 110000 miles on it i put tires once front brakes once and a battery.
2003
4dr SUV 235-horsepower 4.7L V8
5-speed automatic 4WD, part-time
Our 2003 has had two minor recalls and two instances of vacuum hoses cracking, causing the "Check Engine" light to come on. Easy fixes and other than that, no problems at all.