Mazda 3 is a great car & if you can find that meets your criteria, I'd go for it.
That said, I owned a 2011 Fit in Seattle.They aren't as quick as the Mazda 3 but fast enough to merge on the local freeways. Their rideis louder and rougher (the base model is more comfortable than the Sport),but youcan haul an amazing amount of gear;average over 30 mpg,anditwill last forever.With a little effortyou probably can find a 2011 for under $9,000.I found one that met you criteria on craigslist Seattle.
Since you have had good luck with your Ford Contour (a great, under appreciated car with some mechanical gremilins) you might consider another Ford that sort of flys under the radar. That would be a Ford Focus ZX5 hatchback. They made those till 2007. With some luck & patience you may be able to findone with lessthan 80,000 miles and underprobably under $6K. They generally arereliable, repairs arerelatively low cost.
Best wishes in your car hunt, would appreciate hearing what you end up with.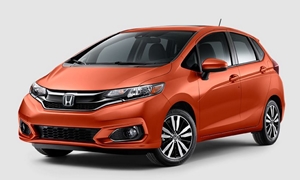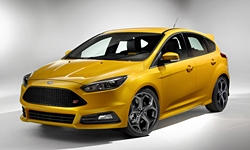 Response from brucethegolfer
3:00 pm September 27, 2017
If I were you I'd go to cargurus.com and just put in whatever you are interested in.
Then, when the first page opens I'd choose body style.....let's say sedan.
Next window you can modify for price and mileage.
That will give you a selection of sedans regardless of brand.
That will narrow it down for you.
Then if you see something that looks really good, but it is something you have no experience with, let's say a hyundai sonata...why then you do reliability research and check consumer experience.
Good luck and God bless
Response from LectroFuel
12:44 am September 29, 2017
The Focuses (Foci?) and Fiestas are really unreliable. Engine trouble, tranny failures, much more. You had good luck with your Ford.

The Mazda 3 is a great car and would be my #1 recommendation for you. 2012 is when they altered the engine to get very good MPGs. It is not a fast car though, so if you decide on the Mazda think about the 2.5 4 cylinder which doesn't get the same MPGs as the 2.0 engine, but provides more power. The 3 handles well and is reliable. Lots of road noise though.

The Honda Fit is another good choice. It is tinny though, so being a subcompact, there is a lot of road noise and the ride will probably not be as soft as the Mazda. The ones before 2014 handled well, but were even slower than the Mazda 3. It might make weaving through traffic harder.

Another car that I advise you to test drive before you buy is the 2009-2011 Toyota Matrix. Handled well, very reliable, no frills, large trunk, and it's a hatchback. Downsides are a rough highway ride, road noise, and cheap interior.

If you don't like those then check out the Hyundai Elantra GT, which is the hatchback. Probably doesn't handle well though.

Out of the three I mentioned, the Mazda will probably suit you best. Most comfortable by far.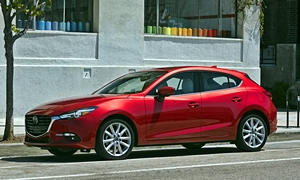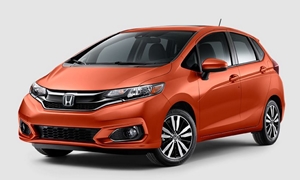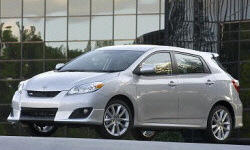 Response from matthadahemi
3:09 pm September 29, 2017
I have a scion xb since 2011 and have a 130k on it with only regular maintenance done to it oil changes spark plugs tires brakes Etc zero issues with it before that it had a Toyota Matrix same thing zero issues with it
Response from danlisahall
4:21 pm September 29, 2017
The Toy Matrix (and its twin the Pontiac Vibe) and Elantra GT are good additions to your expanding list. I & a friend had 2002 Elantra GTs & found them to bevery good cars - although still a bit short of Honda, Toy, andMazda standards.

I standby my recommendation of the Focus ZX5 if you can find a low mileageone. ConsumerReport rated the 1stgen Foci (up to 2009) quite highly and found them to be above average (3/5) in reliablity (not so later generations). If you can find oneit is likely to be$2 - $4Klessthan other options which if necessarygo be used for repairs / parts.


Thanks for your interest in TrueDelta!