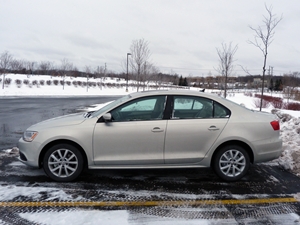 Among the many things we check when preparing the reliability stats are unusually high odometer readings. Some people add an extra zero by mistake. Others simply spend an insane amount of time on the road. The latter is especially likely with two cars: VW's Golf/Jetta/Rabbit TDIs (diesels) and Toyota's Prius.
Looking at 2010s, with readings averaged over the past four quarters, the Golf TDIs have an average of 38,500 miles, the Prii 37,097 miles. The Honda Accord? 31,230. With 2004s, the averages are 177,964, 128,137, and 102,181 miles, respectively.
This makes rational sense. Diesels and hybrids both get much better fuel economy than regular cars, but they also cost more. The more miles someone drives, the more quickly this extra cost is recouped. Diesel engines also tend to last longer. Hybrids? The jury's still out, but a few Prii are now well over the 200k mark.