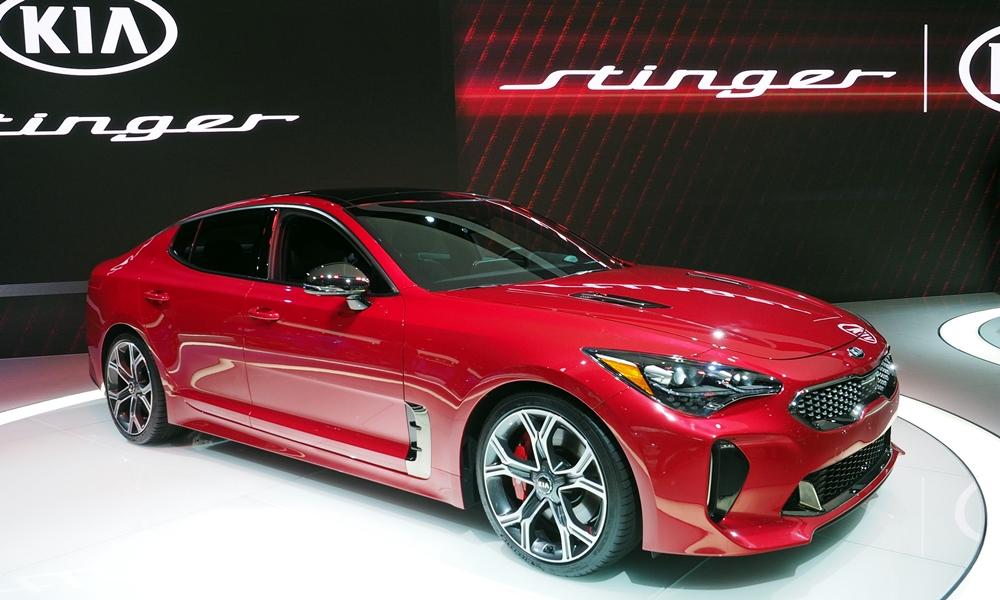 Partly because there were far fewer new cars revealed than in past years, the Stinger emerged as the star of the 2018 Detroit auto show (NAIAS). Some designers I spoke with from other auto companies were fans.
What do you think of the exterior styling? Is it good enough to make people who would otherwise be buying Audis and BMWs consider a Kia?
And the interior? Is it overly spartan or insufficiently upscale? Or tastefully minimalistic?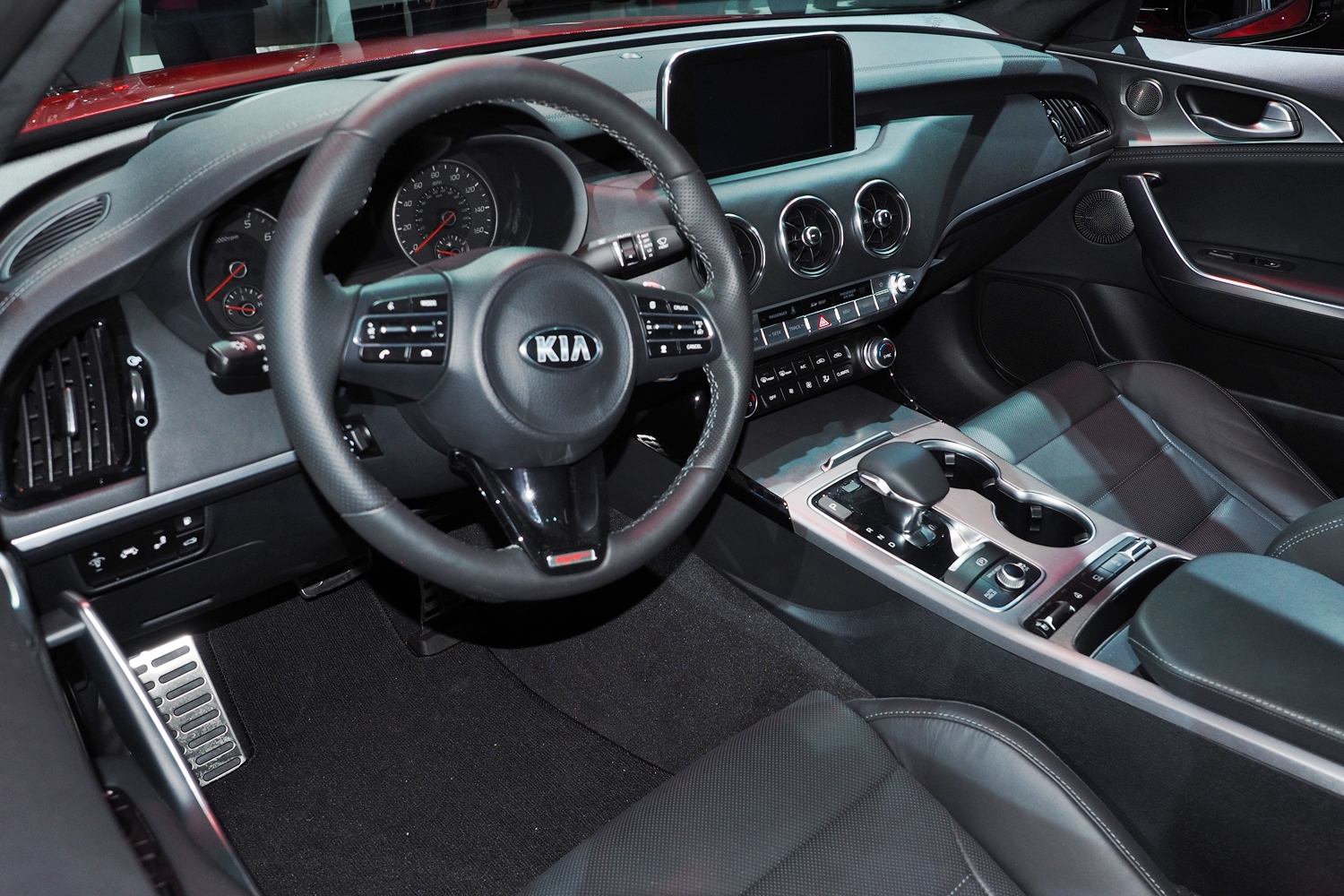 Four things I don't care for:
1. No manual transmission. Both engines will be paired with an eight-speed automatic.
2. The sensor for the adaptive cruise control is located in the center of the grille, and has been painted to unconvincingly blend in with the rest of the grille.
3. The marker lamps on the rear quarters look like either an afterthought or a bad execution of whatever the designer originally had in mind.
4. Are they really going to call it "Stinger?"
Strengths:
1. Sporty proportions from the side, with a long hood and sweeping, relatively low roofline. From some angles the Stinger could pass for something expensive and Italian.
2. When viewed from the front, the car's nose appears wider and lower than those of competitors.
3. Dimensions in between those of the BMW 3 and 5 Series. Two inches longer and wider than an Infiniti Q50, so pushing the limits of how large a truly driver-oriented car can be, hopefully without going over. Interior space seemed closer to the 3 than the 5, and about even with the Infiniti. So it's adequate but perhaps short of midsize.
4. Hatchback utility.
5. Performance appears to have been the top priority when developing the car. The proportions not only look good, but should contribute to excellent handling. The engines, a 255-horsepower 2.0T four and a 365-horsepower 3.3T V6, should be up to the task. With the V6, the brakes are large Brembos. (The four-cylinder Stinger will have 18-inch rather than 19-inch wheels and tires are smaller brakes.)
One big question mark: curb weight. The related Genesis G80 tips the scales at 4,290 pounds. The Kia Stinger will be a few inches shorter, but slicing a few inches from a car's length and wheelbase doesn't usually shave many pounds. Also, the 3.3T engine likely weighs more than the 3.8 standard in the G80. It doesn't seem likely that the Stinger will weigh less than 4,000 pounds when equipped with the V6, so a quest for agile handling faces a steep uphill battle against the laws of physics. (Agility tends to be elusive once a car's curb weight exceeds 3,500 pounds.)
Would you prefer a less sporty sedan? Genesis (Hyundai's new upscale division) probably has a sibling on the way.
All of the information Kia has provided so far, including photos with better lighting than I could manage at the auto show: