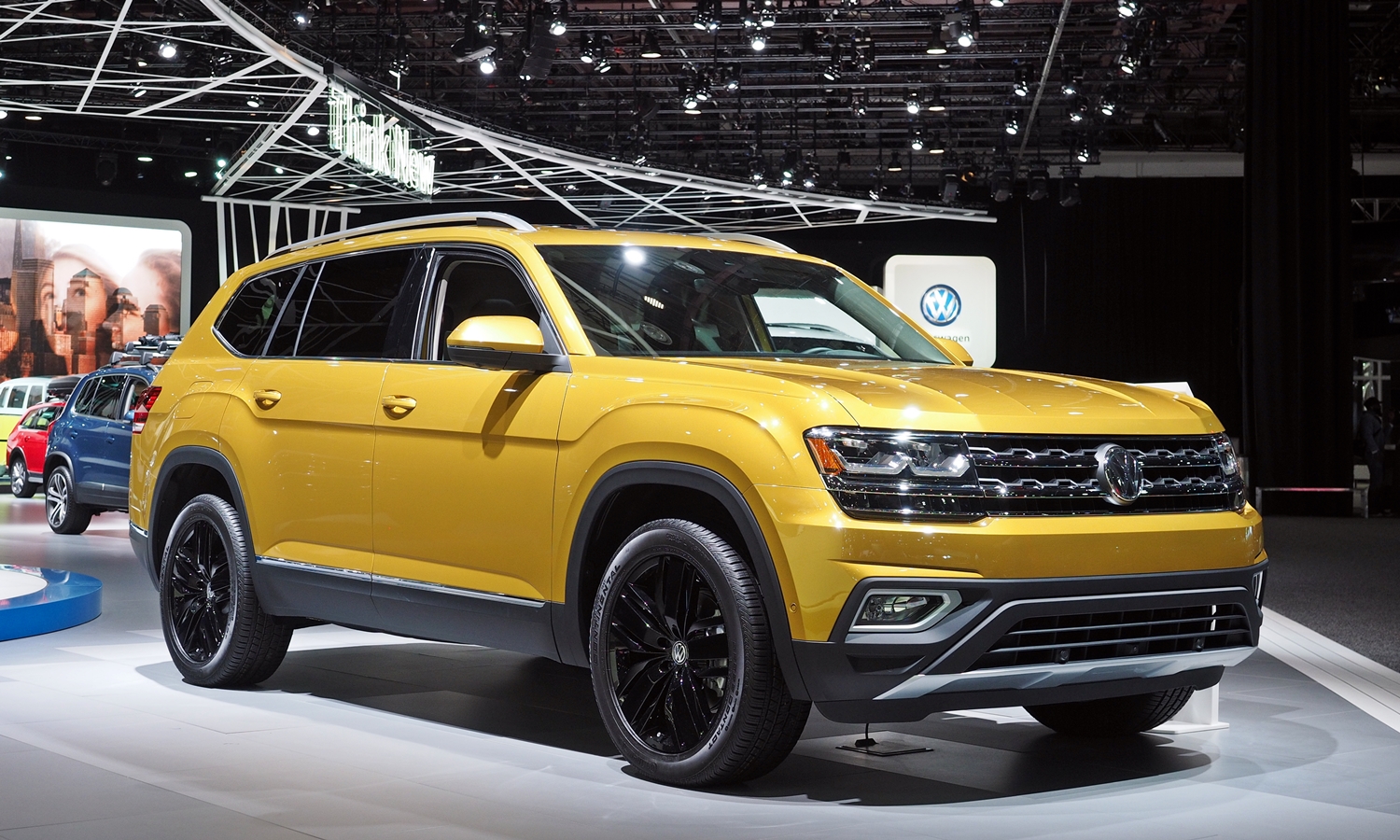 For some time Volkswagen has aimed to become the world's largest auto maker. Their weak spot has been North America, where they lag far behind Toyota and General Motors. To rectify this, Volkswagen invested heavily in a new Tennessee factory and in two sedans developed specifically for what they perceived to be North American priorities: interior roominess and low cost. But they failed to respond to the shift from sedans to crossovers, and then got caught up in the diesel emissions scandal. Consequently, their North American sales have been down rather than up recently, and Toyota could outsell them globally for yet another year. Volkswagen's latest gambit: two crossovers developed specifically for the North American market. Will these be good enough?
The first of these, the second-generation Tiguan, is largely based on a model developed for Europe, but with another 4.4 inches of length for North America, enough to squeeze in an optional third-row seat. Compared to the original Tiguan, the new American model (which will be assembled in Mexico) is 10.7 inches longer, a big jump. The new Tiguan's 185.2-inch length and 72.4-inch width are close to those of the Nissan Rogue, another compact crossover with an optional third row. The segment-leading Honda CR-V is 4.6 inches less lengthy, so close in size to the new European Tiguan.
The new Tiguan's second row can slide fore-and-aft. Sliding it forward a few inches, such that adults in the second row will barely have enough room, opens up enough space for adults (at least those 5-9 like me) to squeeze into the third row. Kids, the most likely occupants, will be an easier fit. Styling is typical VW, so handsome but nothing to grab the eye.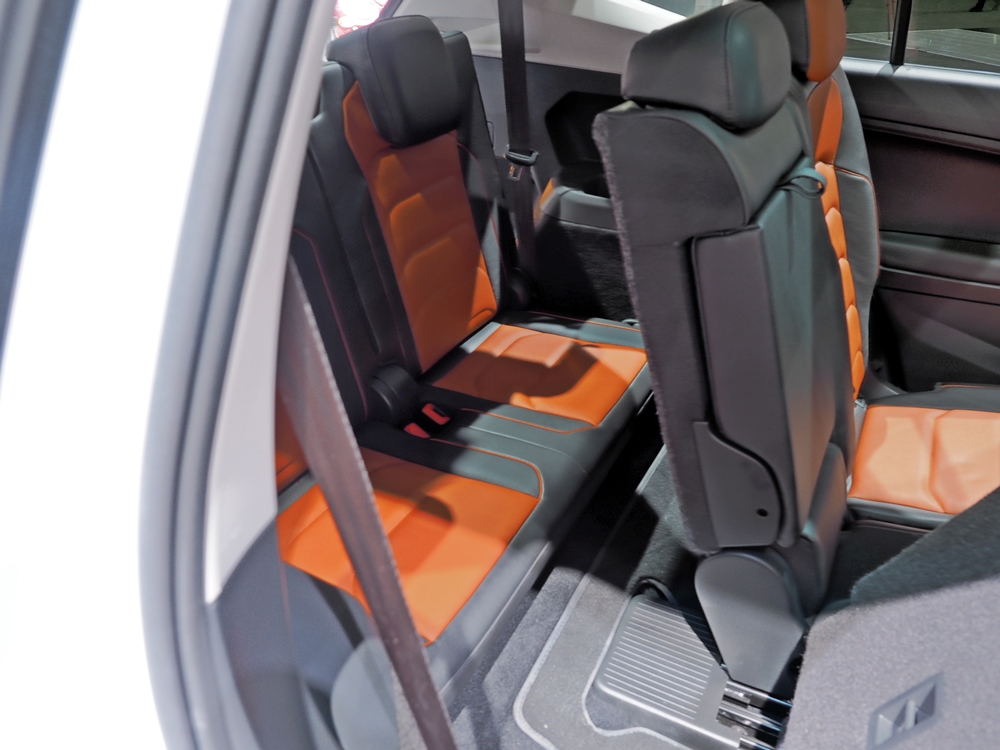 Figuring that North Americans prefer their vehicles large, Volkswagen is placing more emphasis on the Atlas, which will be manufactured with the Passat sedan in their Tennessee plant. With a length of 198.3 inches and a width of 77.9 inches, the Atlas will be among the largest crossovers you can buy. A Nissan Pathfinder is about the same size. A Honda Pilot is a little wider but 3.8 inches less lengthy. Only GM's large crossovers (including the fully redesigned 204.3-inch-long 2018 Chevrolet Traverse) are significantly longer than the Atlas.
Unlike that of the new Tiguan, the Atlas's exterior has been styled for what VW perceived to be American tastes. Consequently it looks more like a cross between the Jeep Grand Cherokee and the late Mitsubishi Outlander than other Volkswagens, with the fender creases seemingly cribbed from the latter ensuring that the Atlas isn't as handsome as the former. I personally prefer the cleaner styling of the Tiguan.
Inside, the Atlas reminds me overly much of the American-market Passat. There's plenty of room, but the styling seems spartan in a cheap more than in a tasteful way. The door panels in particular seem overly plasticky.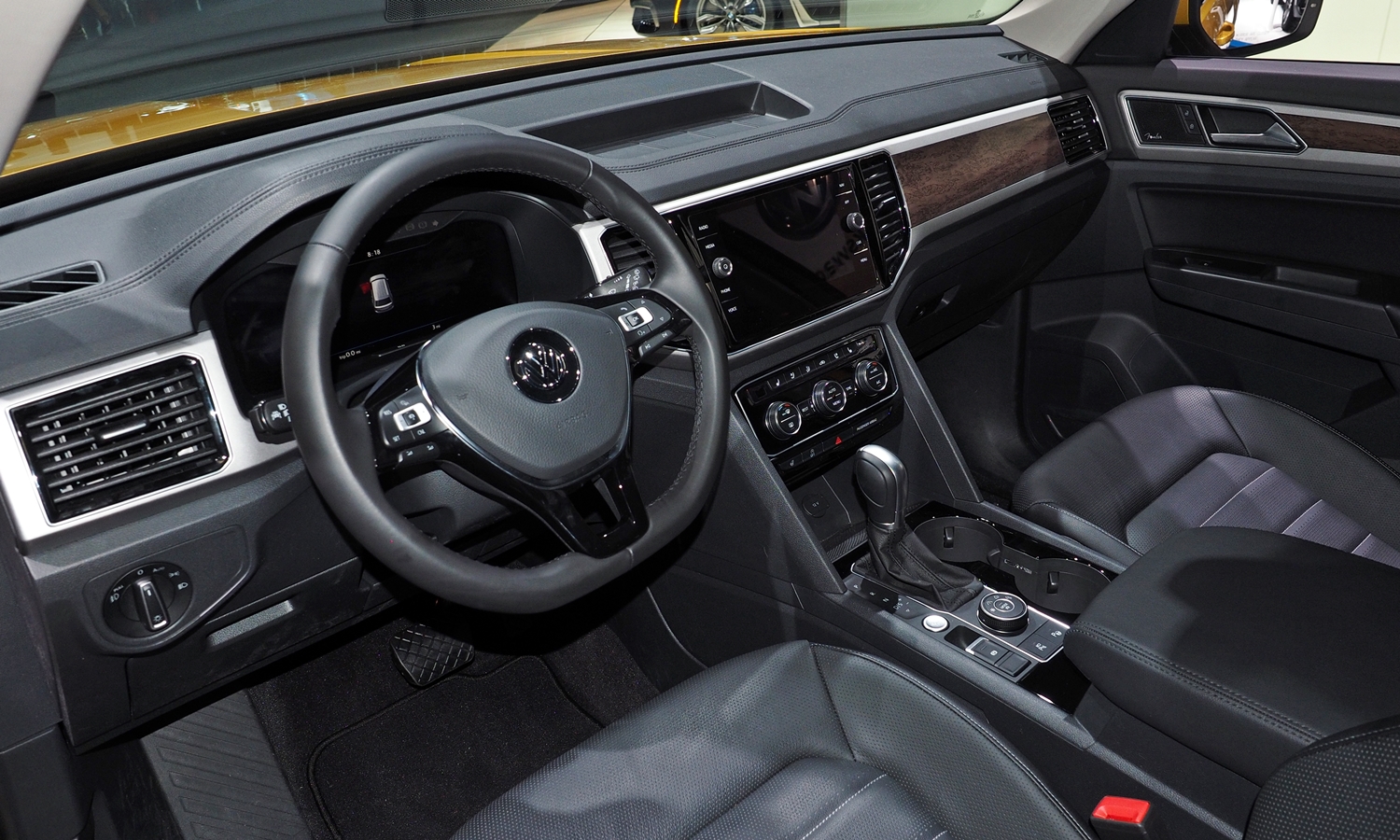 Unlike that in the Tiguan, the second row does not slide fore-and-aft. Volkswagen might have figured this was unnecessary. With the second row in its fixed location, second row passengers enjoy abundant knee room. Third-row passengers are about as well off as they are in the Honda Pilot, with perhaps a bit more room. The GM crossovers have a roomier third row.
Volkswagen has stated that, unlike their predecessors, the new Tiguan and Atlas will be priced in line with their key competitors.
Whether these new crossovers meet Volkswagen's sales goals for them could depend on how well they drive. Will they drive much like any other well-tuned crossover, or will they bring superior dynamics to the table, as many people expect from a German manufacturer? I'll let you know as soon as I can drive them.