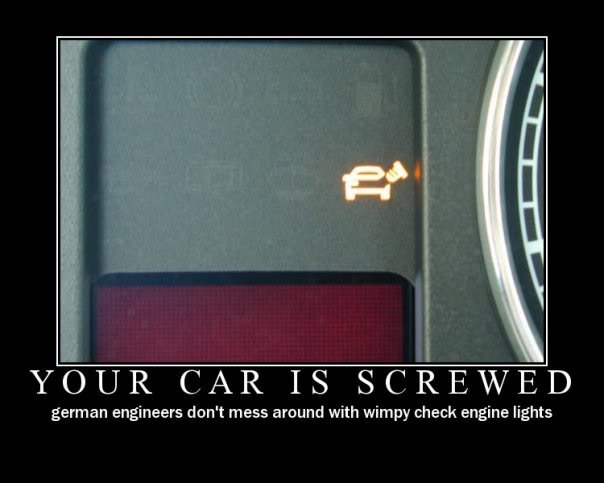 File this under things I should have done long ago. Autoguide's Craig Cole (check out his fine wit) got in touch yesterday, wondering if we had any data on turbocharger failures. As these become more and more common, will car owners be experiencing a lot of pain down the road?
Well, I give turbocharger failures a unique code when reviewing survey responses for errors, but I've never used this and other problem type codes to see how common various types of repairs are. Should be doable, though.
So I modified the usual analysis script to only look at specific problems. Part of the reason I've never done this before is that our sample sizes are rarely large enough to provide stats for specific problems–the more rare something is, the larger the sample size you need to measure it. To help compensate, I modified the analysis to go back up to 24 months rather than up to 12. Also, if a problem is especially common, it will show up with our typical sample sizes.
What I found: fewer cases than I expected to. Only one case stuck out: the 2008 BMW 535i. With an average of 16 months of data on 33 cars, we have six reported turbocharger failures. This is high.
Two other cases might be about as high (one failure for every six cars), but the sample sizes are smaller so these could also be flukes: the 2007 Mazda CX-7 and the 2004 Subaru Forester XT.
One thing that probably isn't a fluke: each case is the first year a turbocharger was offered in each model. The CX-7 is a well-known horror story. The Forester case also has a known cause. Subaru included a "banjo" joint with a small oil filter in the line that lubricates the turbo. Over time this small filter can clog, starving the turbo bearing of oil. Some owners have preemptively removed the filter.
Less defensible: it also looks like roughly one in twelve turbos has failed in the 2012 and 2013 Passat TDI (diesel), even though these cars have only 15 to 25 thousand miles on them.
The biggest finding, though: in the great majority of models with them, turbocharger failures have been rare over the past two years, perhaps two to three percent.
With the code in place, it's possible to easily look at other systems. What about engine problems that required a replacement or thorough rebuild? Just three cases, none of which involved actual engine failures. About one in ten owners of the 2009-2011 Audi A4 2.0T and of the 2010 Chevrolet Equinox / GMC Terrain with the four-cylinder have had engines rebuilt to fix high oil consumption. (Some 2011 Q5s with the 2.0T engine have also required rebuilds, for the same reason.) The only other case where we have a decent sample size: about one in fifteen Jeep Wranglers has required a new cylinder head or two, apparently to eliminate a ticking noise. A common thread with the 2009 Audi and the other two: all were the first year for this particular engine in this particular model. (That the 2010 and 2011 Audis were also affected suggests that Audi wasn't aware of an issue for the first year or two of production.)
A fourth case with very small sample sizes: a butterfly screw fairly often comes loose inside the engine of the 2004 Kia Sorento. When it does, the engine is badly damaged. Kia has recalled the engines for this problem, but some owners only learn of the recall after the problem happens.
If we had more models with sufficiently larger sample sizes, we'd likely capture a few more instances. But the overall finding is the same as with the turbos: there just aren't many cases of common major engine repairs, and virtually none that rendered the cars undriveable.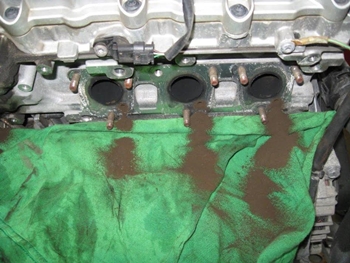 Many people have raised concerns with carbon build-up in direct-injected gasoline engines, and a number of owners have reported these. But, when you look at the frequency for specific models and years, it's rarely high. In fact, it's only high for two engines, both of which happen to be in 2007-2010 VWs and Audis: the 2.0T in the A3, CC, and Passat, and the V6 in the A6, Q5, and Q7. The frequency in these cases varies from one car in ten to one in six, so pretty high, but far from "all of them."
My gut told me that transmissions are more likely to fail than engines. But even here failures just aren't common. One well-known case sticks out: Acuras and Hondas with V6 engines from 1999 to 2003 comprise about half the list. I've also been well aware of wave plate failures in 2007-2008 GM large crossovers (Buick Enclave, GMC Acadia, Saturn Outlook). These have been running about one vehicle in ten. The same problem also affects the 2008 Saturn VUE V6. Automatic transmission failures also might be relatively common in the 2002 Hyundai Accent (very small sample size, possibly a fluke), 2003 Chrysler minivans (could affect adjacent model years), 2003 Golf and Jetta (ditto), 2006 Ford Explorer (first model year), perhaps one in ten first-year Nissans with the 4-cylinder and CVT (2008 Sentra, 2009 Rogue, 2009-2010 cube), 2011 Elantra Touring (probably earlier years as well, limited by sample sizes), and the 2013-2014 Nissan Pathfinder and Infiniti QX60 (but not the JX). Owners of the last commonly report a "judder" at low speeds, not outright failures.
Considering that we do have good sample sizes for over 700 model-model year combinations, once again not a long list.